Founded in 2008 by fashion milliner Janie Lawson.
The Glam Hatters' fascinator making workshops are a gorgeous hen party activity. Taught by our highly skilled and fabulously fun Glam Hatters Girls. All the Glam Hatter Girls are designers in their own right and have also worked alongside Janie Lawson who has trained them in the art of millinery & fascinator making.
All the workshops are suitable for any level, even if you've never picked up a needle in your life!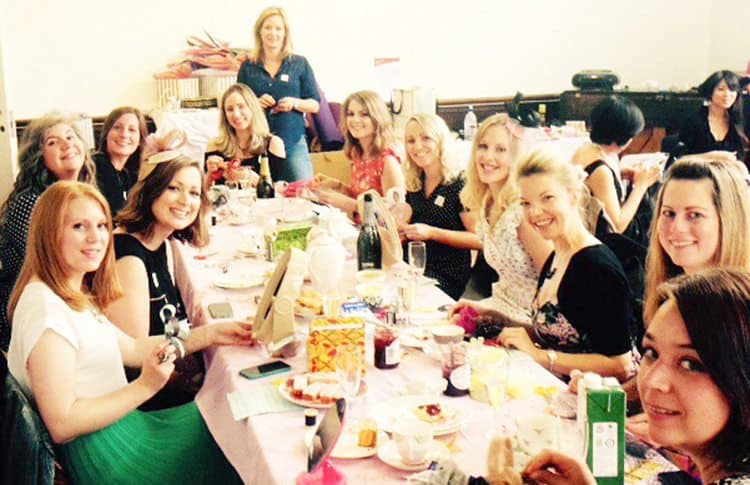 We have venues in Central London & Oxford, we also travel nationwide bringing the Glam Hatters' parties to a location of your choice.
With gorgeous workshops to pick from, choose vintage inspired fascinators, Gatsby headbands, stylish masks or create a boho flower crown. Prices start from £35 per person.
Janie Lawson originally studied fashion design at Central Saint Martins School of Art. She went on to exhibit at London and Paris Fashion Week and has her millinery featured in Marie Claire, Red, Vogue, Elle, You, The Telegraph, Glamour, You & Your Wedding, Cosmopolitan Bride and Your London Wedding, Rock My Wedding. Her video tutorials are featured on Molly Makes & she has her own You Tube Chanel full of "How To's"
Ask Janie what she "does" and she will say, "I run hat making hen parties – hats, girls, parties, what's not to love?! Who could dream up a job like this?!!!"
Please visit our Facebook Page for lots of our fun hat making party pictures, offers, reviews and party planning tips here.