We work closely with our clients to create workshops that are unique to your event and the space you are hosting in. Clients include…..
The Glam Hatter Girls will take care of your clients from beginning to end with step-by-step instructions, encouragement and a great deal of fun.
About Glam Hatters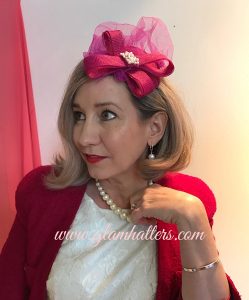 Established by fashion milliner Janie Lawson in 2008. The Glam Hatters have run hundreds of hat making parties. The Glam Hatters are based in Exmouth Market EC1 and also travel nationwide. Janie's work has been featured in, Elle, Vogue, Marie Claire, The Independent, Time Out, Rock My Wedding and Hello Magazine.
Our Team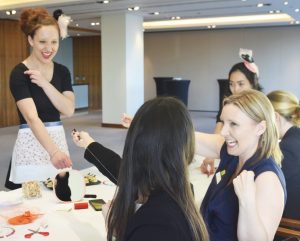 The Glam Hatter Girls have masses of experience in running hat making events. Each Glam Hatter Girl is trained by Janie Lawson, our skill is in customer service and millinery. Our key considerations are that your clients have a fabulous time, a lot of fun, bond with each other and come away with a hat that they are delighted with.
We love hosting parties and corporate events that will leave you and your guests inspired. If you're looking for a unique event to treat your clients or staff – please get in touch.